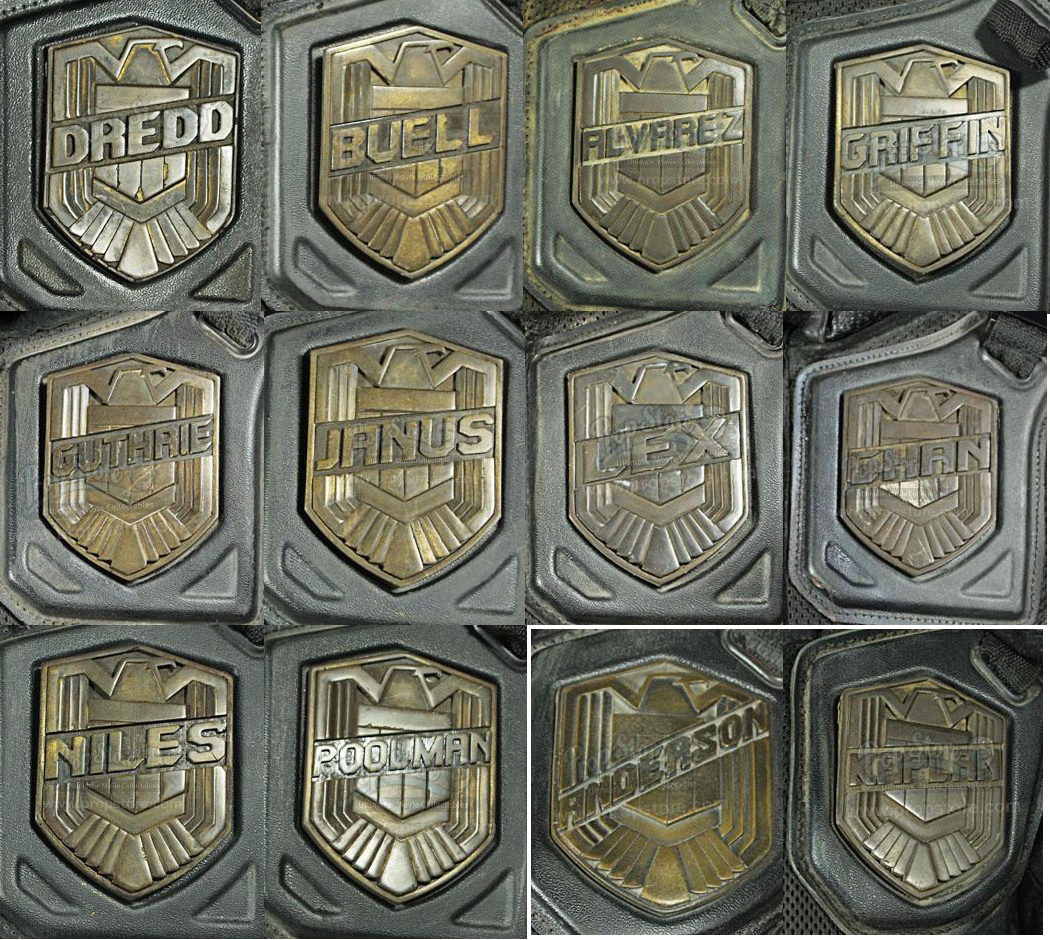 The Judge Badge
No Judge Costume is complete without a badge. The orginal badges were brass cold-cast resin with heavy distressing effect applied to the surface. The "Judge Griffin" badge that we had access to was amazingly heavy for being used on a "background costume". The Male badges are 4.25 inches tall, 3.18 inches wide, and .37 inches deep (max) (in metric: 107.45mm, 80.75mm, and 9.33 mm). The 'shield' that makes up the eagles body on the badge is 1.6 inches wide (41.0 mm).
The badge is actually made in 4 parts: A main plate, the eagle top, the letters, and the eagle bottom.
Be careful of what you buy.
Some ebay vendors are selling a metal Dredd 'Pin' Badge, an exclusive promotional item from the 2012 SDCC San Diego Comic Con. This badge is 3 inches x 2 inches, which is basically three-quarters the size of the movie-used badges.