Reference Pictures
Here are some quick reference images of the ILM Biker Scout armor, as seen from the 2001 "Magic of Myth" touring exhibit. Click to view larger image, and print the large images out for use at your workbench.
Big thanks to Mike Washko/TK895 for allowing us to use his hires images for most of the MoM pictures.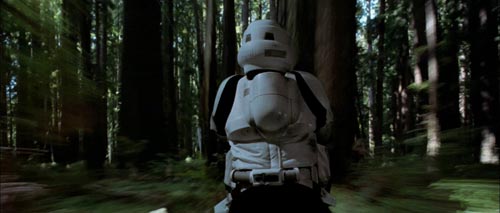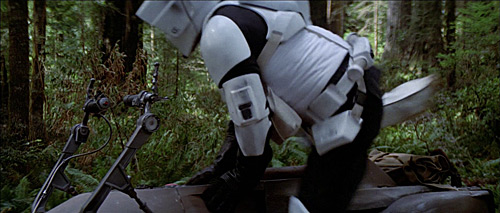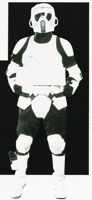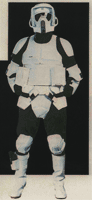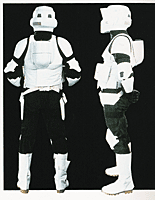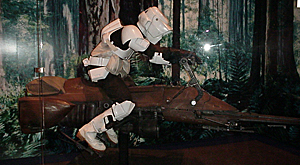 Helmet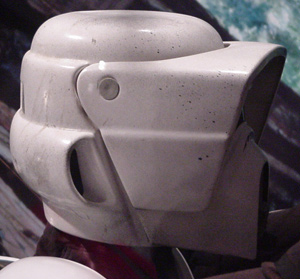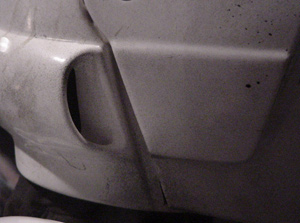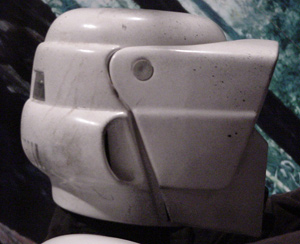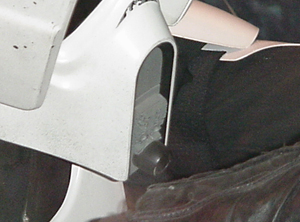 Chest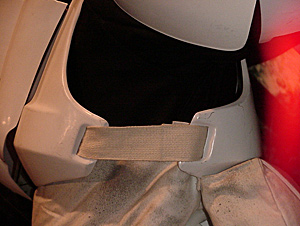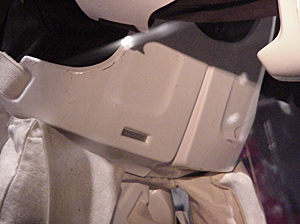 Back and Hump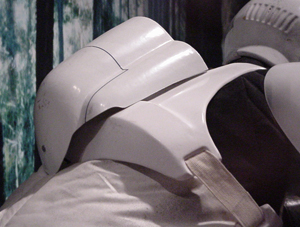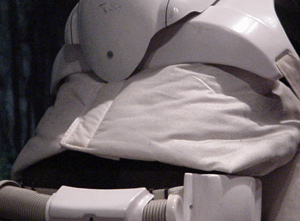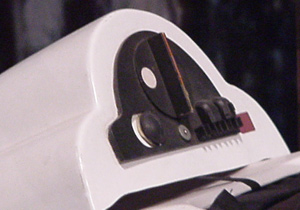 Tank Topper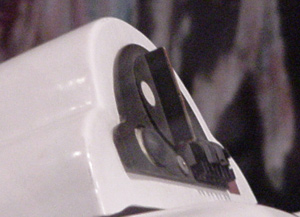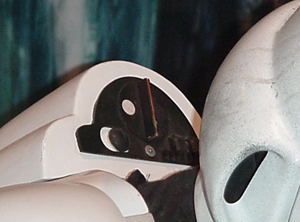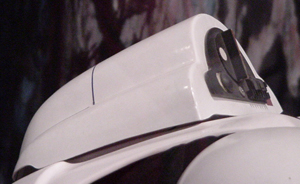 Biceps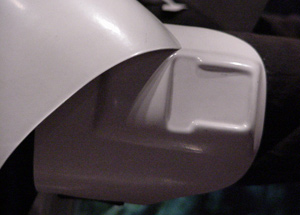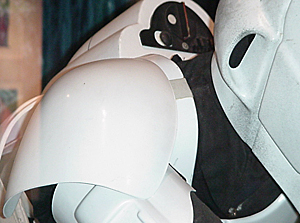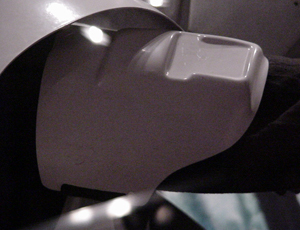 Elbows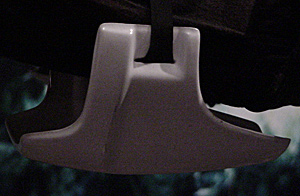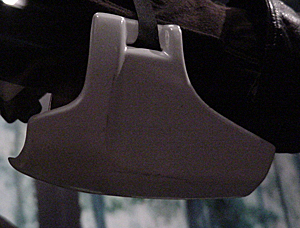 Gloves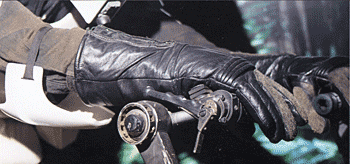 Close up on the gloves used by ILM.
These are 1980's ESPIRIT gloves.
Ebay.com has pair on auction about once a year.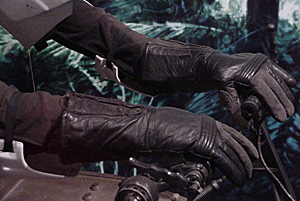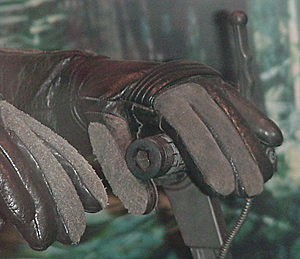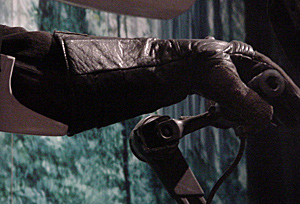 Pouches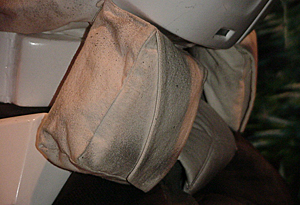 Belt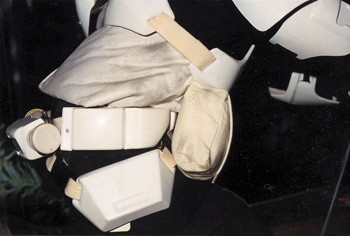 Image of the lower torso from the side.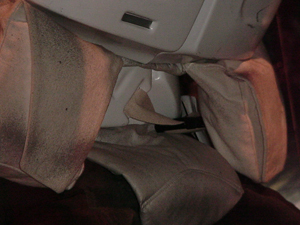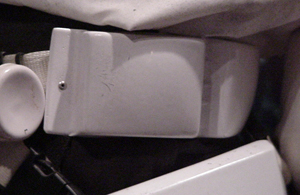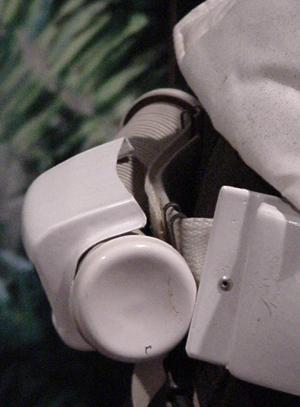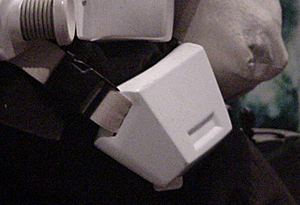 Thermal Detonator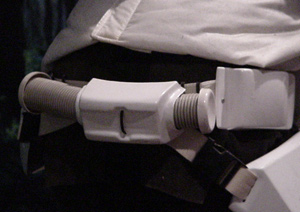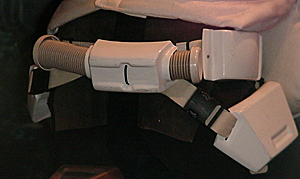 Kneepad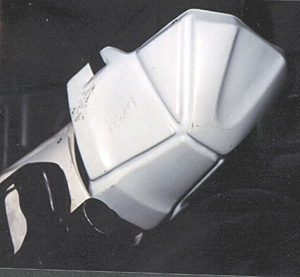 Excellent picture of the box shaped knee pad. Good reference for the beveled cuts in the seams.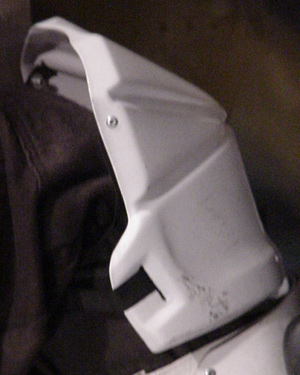 Boot/Boot Holster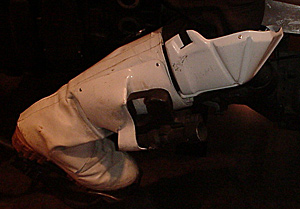 Image of the Kneecap, Boot Holster and the Knee Pad.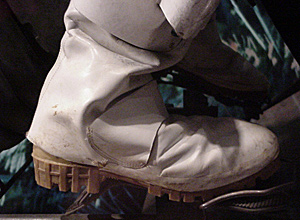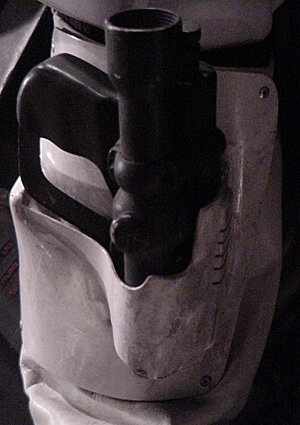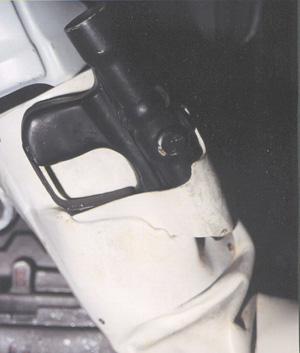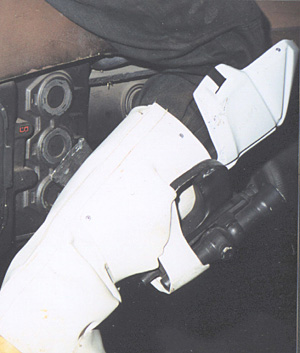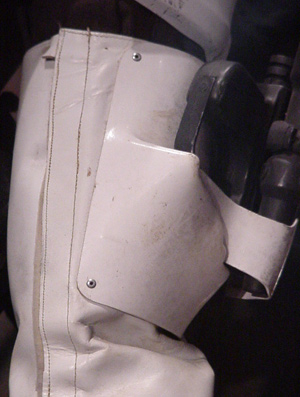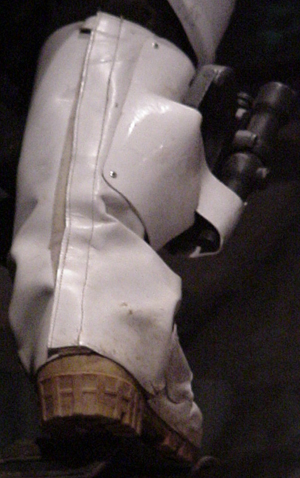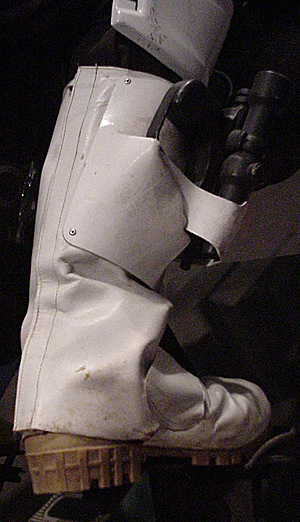 ©2010 Studio Creations - All Rights Reserved