Materials Needed
All the materials used to create the Blaster Rifle in this website were bought at the local Hardware store (except for the windshield wipers). The parts cost just a little over $50.00 USA. If you were to build more than one Blaster at one time, the cost might drop to under $40.00. Mass buying saves money in the long run.

The materials used are as follows.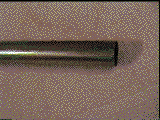 - 1 1/4 inch thin wall electrical pipe. 15 inches long. Make sure it's thin walled electrical pipe and not thick-galvanized water pipe.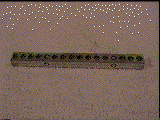 - wire guide plate.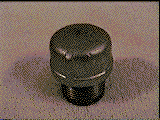 - 1 inch galvanized pipe endcap (you need two of these).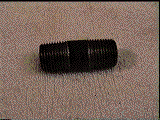 - 1/2 inch threaded galvanized pipe connector.


- 3/8-to-1/2 inch and 1/2-to-3/4 inch galvanized pipe reducers.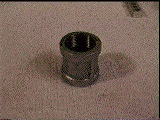 - 3/4 inch galvanized coupling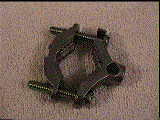 - adjustable 1/2 inch - 1 inch pipe mounting bracket.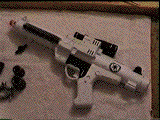 - Star Wars toy blaster rifle (for size reference, or check around on the web for accurate Sterling machinegun blueprints)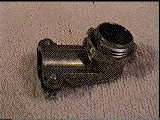 - 1/2 inch pipe casing. (This will be used for decoration on the replica.)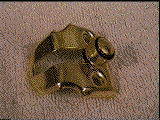 - Brass security bracket for a door. (This will be used for decoration on the replica.)


Two 1 inch galvanized threaded fitting that screws into the end cap.

3 metal automotive windshield wipers

1/2 inch rubber gasket

40 inch long - 1/2 inch wide flat iron.

12 inch wide 24 inch long , 25 guage sheet metal

2X6 wood board. Preferably "treated" wood.

assortment of wood screws and metal screws. Varing length.